Issues
I'll be adding to the list as I complete my stances more than a dozen issues.
Since about 2004 I have said that our government has committed every offense against us that King George was charged with committing against the first Americans. Its still in progress but its a solid opening outline of the problems we're having today.
DOI_Then__Now_Book_Rev_2.pdf (Copyrighted)
(
Read More
)
---
LIFE, LIBERTY & THE PURSUIT OF HAPPINESS
7 simple words… Principles to build a nation on. Currently, we as conservatives take a beating on a lot of topics with a fallacy based twisting of our Nations Founding Principles. I'm going to try and help you understand a new way to approach these issues. Educating our kids about these principles is a matter of the highest critical importance. Its easy to deny any of those 7 words, individually or as a whole when you may not even know that you, not just as an American, but as a child of the ultimate power, God, have a Right to
LIFE, LIBERTY & THE PURSUIT OF HAPPINESS
(
Read More
)
---
I greatly enjoy firearms... I would never ever do anything to infringe on any American who wishes to legally purchase a firearm, provided they have not been convicted of a disqualifying crime. If a citizen in good standing with the law should want a firearm for personal protection, hunting or recreation purposes I say have it but be safe. I am a big proponent of proper training. Not only does it help breed proper firearm usage and handling; it also leaves you better prepared in defensive situations.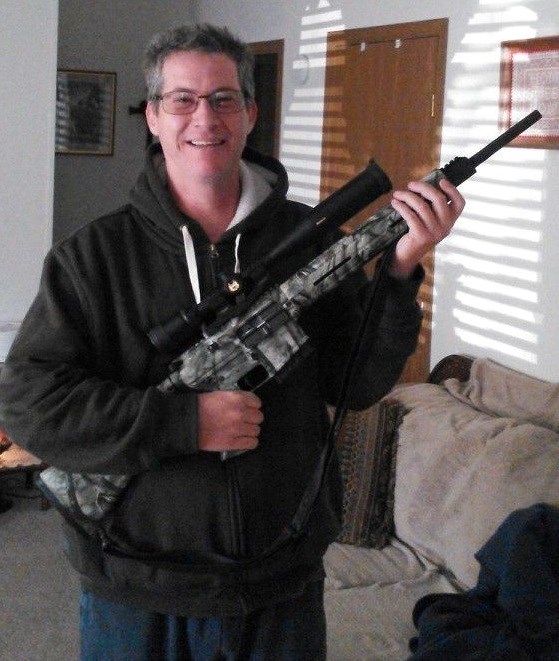 (
Read More
)
---
We've been watching for over a year while liberal run cities descend into 3rd world scenes of robbery, assault, attempted murder, murder and a wide spread variety of crimes that are being overlooked. Mayors, Local Officials, DA's and State's Attorneys who create revolving doors of criminality should be arrested for dereliction of duty at the minimum.
(
Read More
)
---
A large portion of our nations food is processed in facilities owned by non-American entities. This practice must end. Its dangerous and dumb.
(
Read More
)
---
Vaccine Mandates are a disgusting idea that is designed to force compliance beyond the current mandate. As compliance grows there will be more mandates; each more infringing than the last. The way to end it is to expose why it is happening. We know John Thune, Mike Rounds and Dusty "Howdy Doody" Johnson are 100% on board with the Biden Agenda despite their weak verbal rebukes of the agenda. They overlooked the most "suspicious" election in the history of the world to elevate "Brandon" to the White House. They want this forced upon us all. We can not have weak voices speaking with vagueness, with no work put into proving why these things are happening.
(
Read More
)
---
A historical approach to explaining why Dems can't stop calling you a racist... Because someone would figure out its them that are the real racists. Enjoy Part 1 & supporting links and data!
RETIRE OUR RINOs & ALL THOSE LIKE THEM
History of Dems Part 1 1790-1869.pdf (Copyrighted)
(
Read More
)
---
First, if I am elected to the US Senate seat I would not serve beyond a 2nd term in that seat. At the People's discretion, of course. I will work hard, I will work smart and I have the only voice you can trust will be heard in DC... What I am going to do is make sure we are all treated fairly under the law. I will ensure the voice that speaks for you in DC will be the voice that will remain rock solid conservative. That voice will call out those who infringe on the Constitution without hesitation. I will be as open and available as I am to today, to the extent the job allows. I will read bills and I will challenge any infringement of our Individual Sovereignty as a state and for its people. I will do the research & provide accurate information. I will work to resolve problems from the source out, not just allow money to be thrown at it. I will work to right our Rule of Law and allow us all to live without worrying about street crimes or worse. I will always ask for your input as often as possible. Not just a sampling of a select few but actual inquiring for the purpose of learning. 90% of issues are addressed with talking points, I want your talking points...
(
Read More
)
---
THE US FEDERAL GOVERNMENT HAS NO CLAIM TO YOUR KIDS...
(
Read More
)
---
ISSUE #10 - VOTING SECURITY
Our Right to vote is OUR VOICE. Without it a guy in NJ doesn't upset a the longest sitting State Senator in NJ history on a sub $200 budget. I have also gone head to head with that State Senator when he held a county and a state seat. The Arizona Audits showed massive amounts of vote irregularities. They also found proof of fraud in other states and legal processes are moving slowly while the Republic burns...
---
The Democrats are fighting to defund Police and they are putting up Soros funded people for District Attorneys who would rather release criminals then prosecute them. (Read More)
---
First we have to realize that "Climate Change" is Libspeak for just another way to steal money & get richer. (Read More)